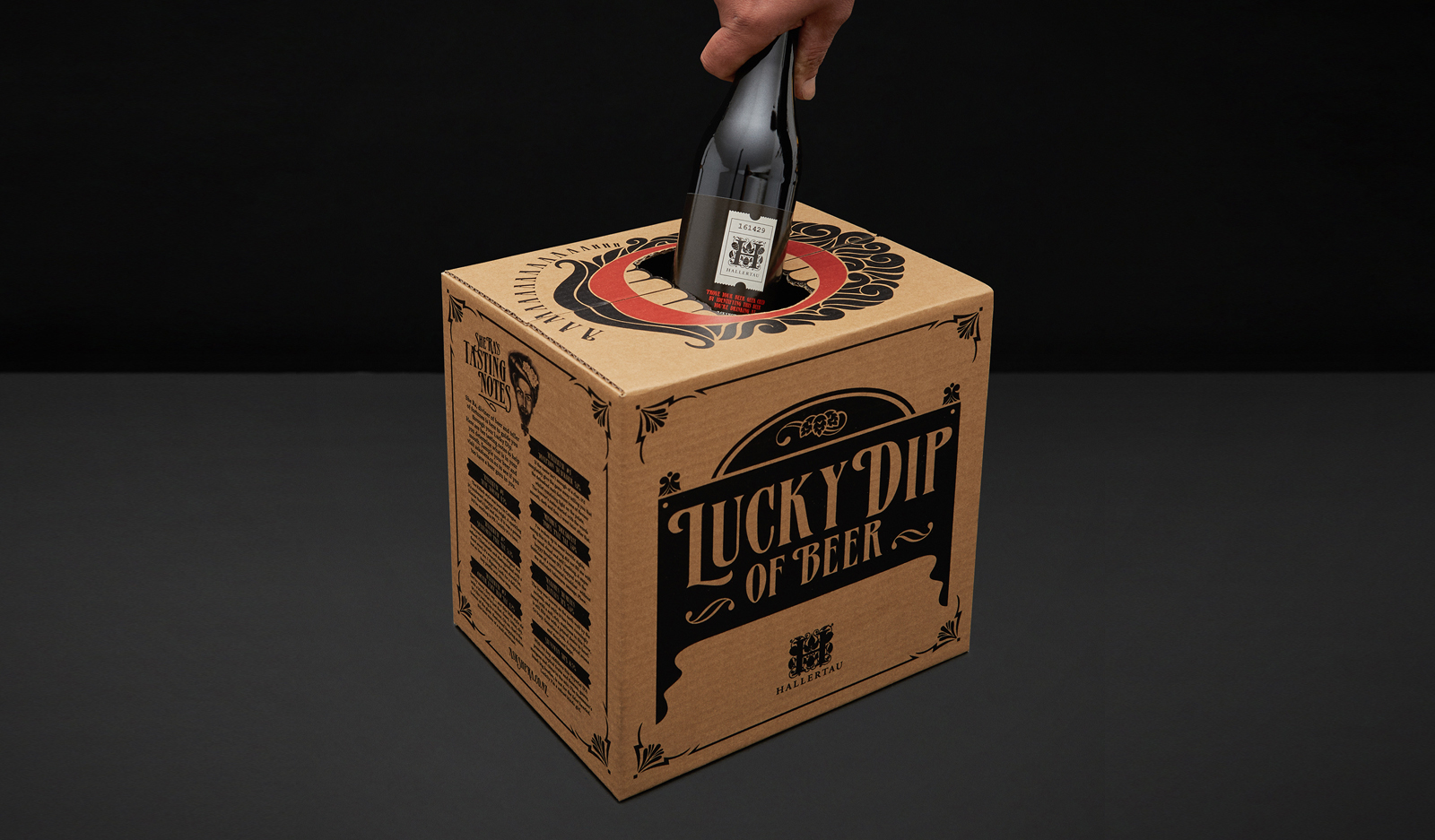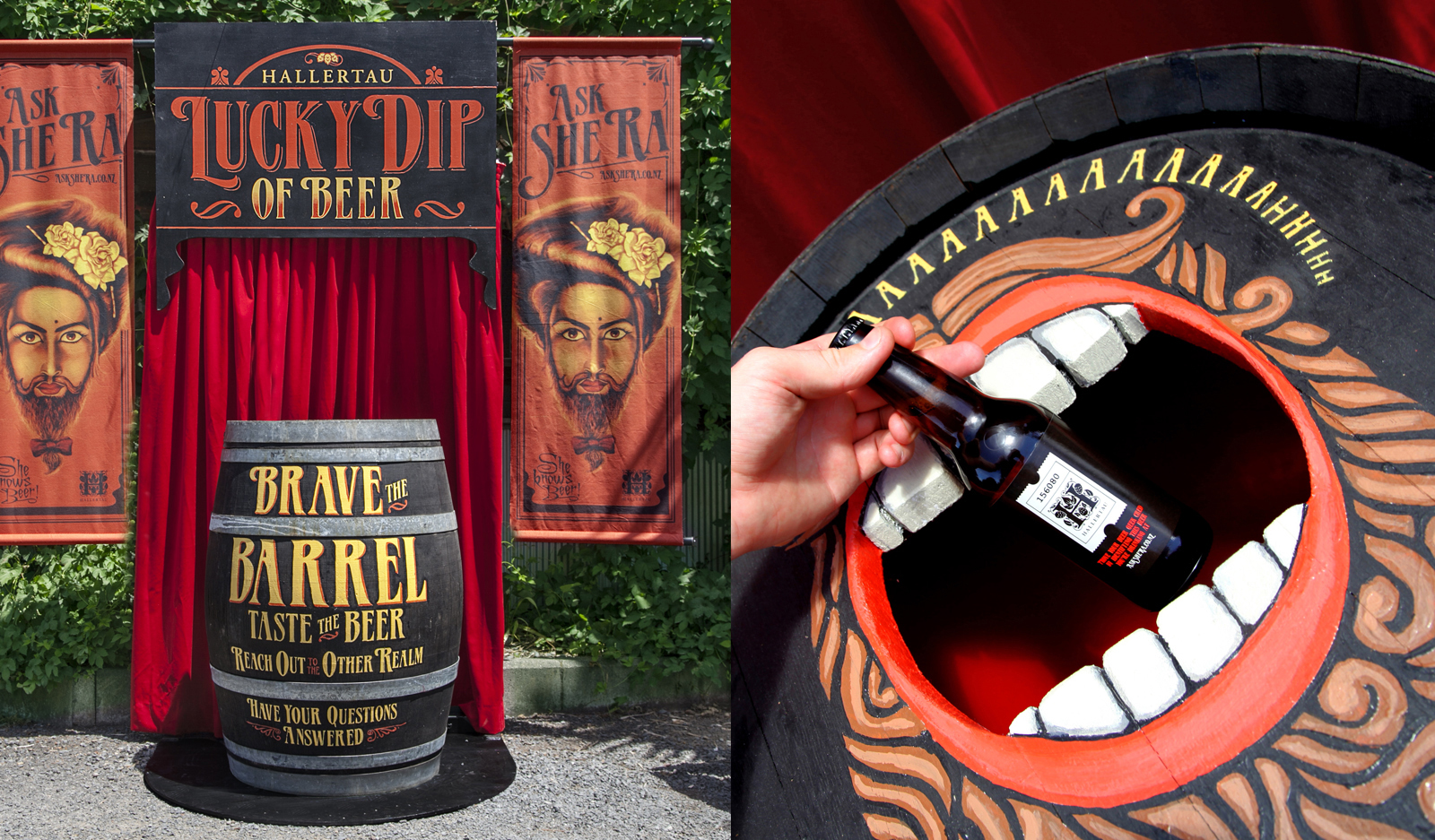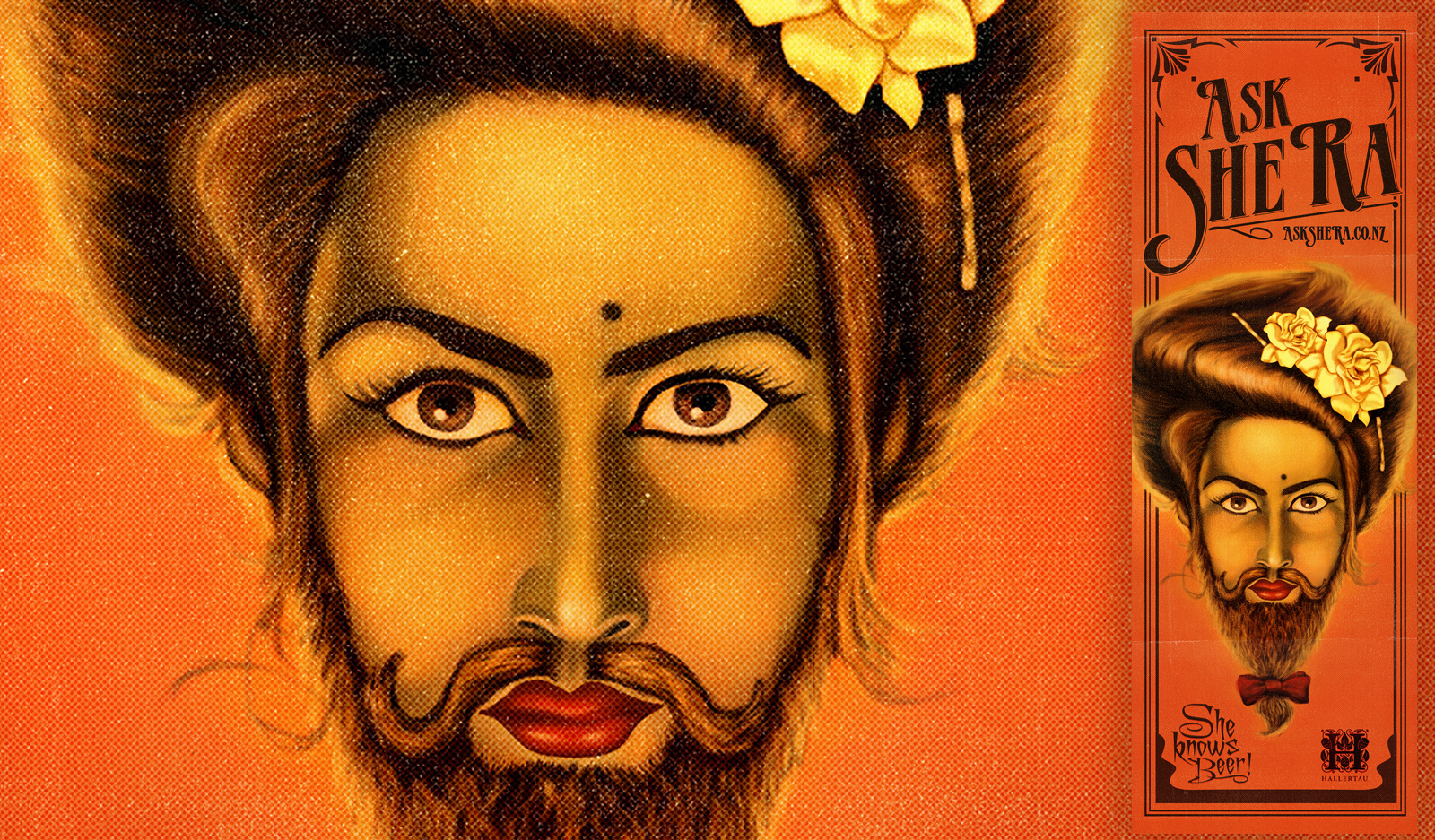 We challenged beer-geeks to prove they were worthy of their flannel shirt with a digitised taste test.
The Hallertau Lucky Dip came to life as both an in-store promotion and activation at beer events. We replaced the labels on Hallertau beers with a unique Lucky Dip code.
By entering the Lucky Dip code and their guess on our promo site, they had to prove to She-Ra, our sassy beerbot app, they knew their stuff, identifying which Hallertau beer they were drinking.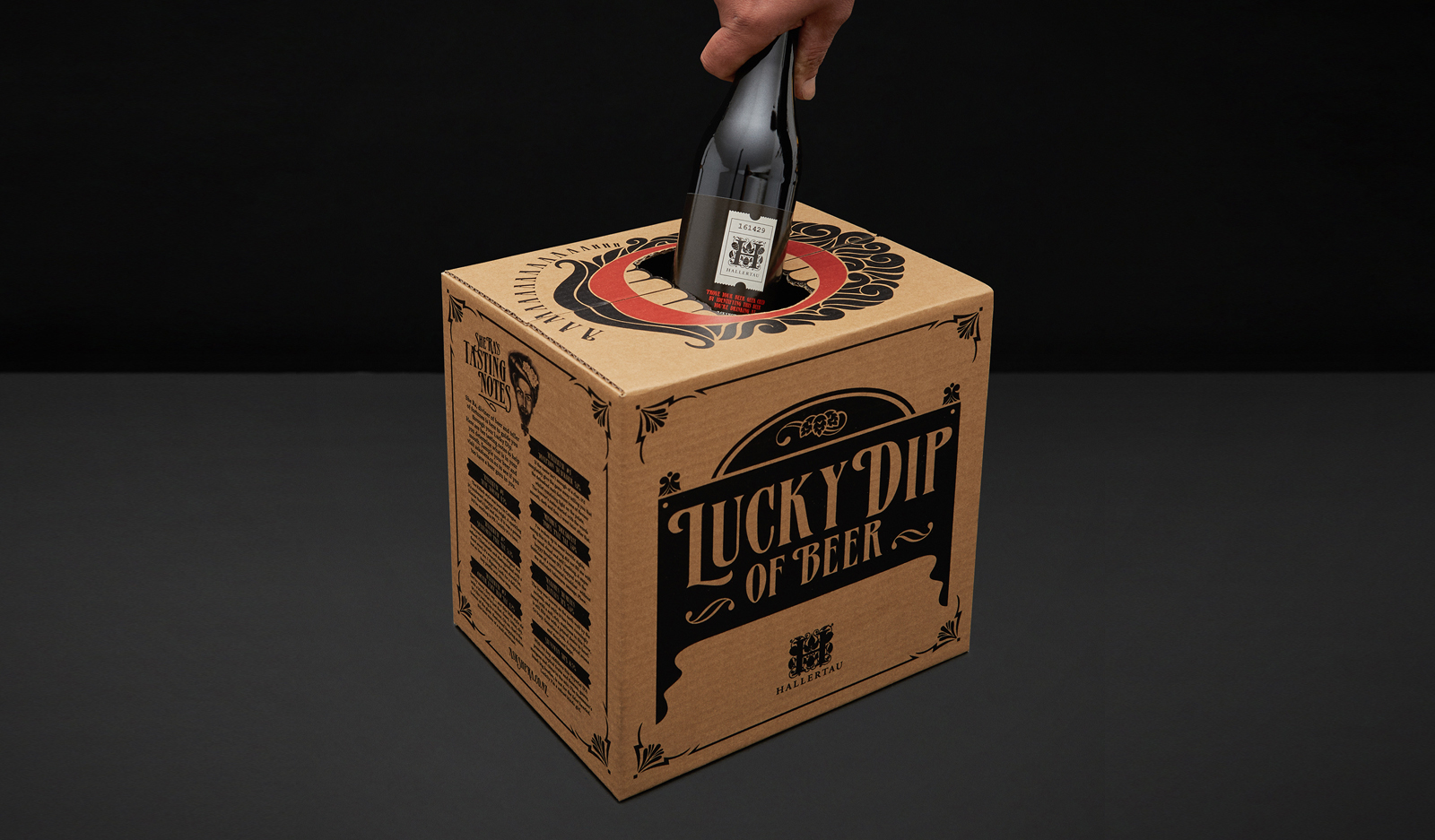 The Lucky Dip came to life in out packaging with a specially designed and perfed box in retail.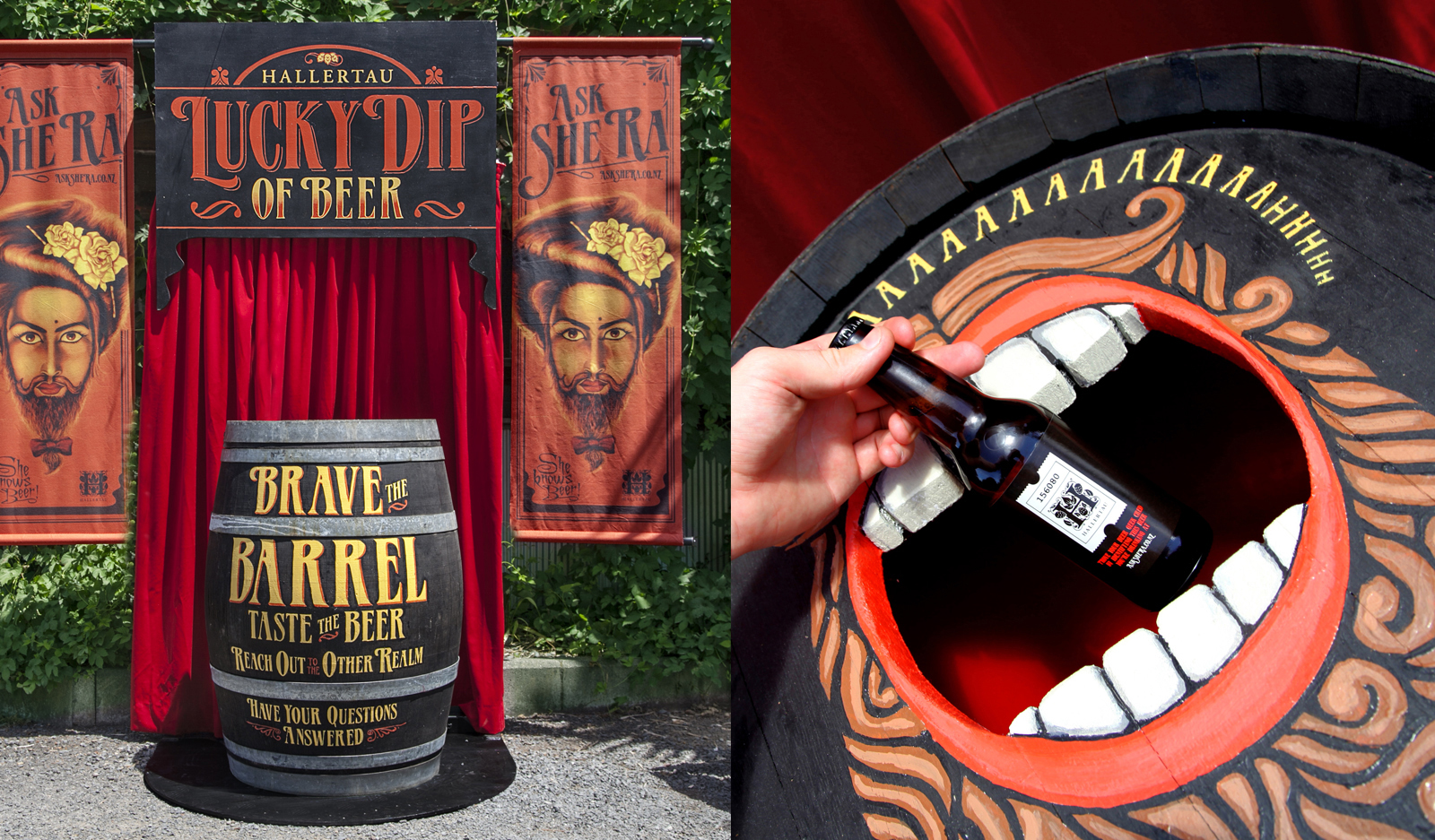 The Lucky Dip also became an activation tool, adding a whole lot more fun to the Beerfest circuit, punters could plunge into our icy barrel for their beer, and test their knowledge.
The She Ra chatbot was developed around a uniquely Riverhead personality. While she was developed to talk beer, she also wasn't afraid to talk a bit of smack, calling out the overly cocky beer geeks who couldn't tell their pilsner from garden variety piss.
And of course the tone carried through to how we presented the product offerings and descriptions.