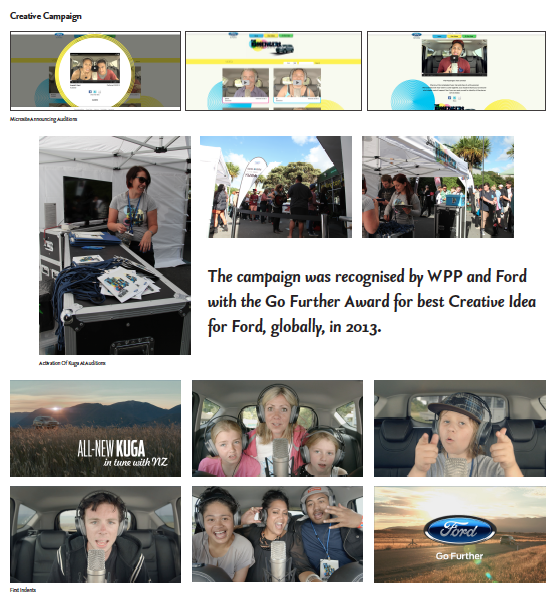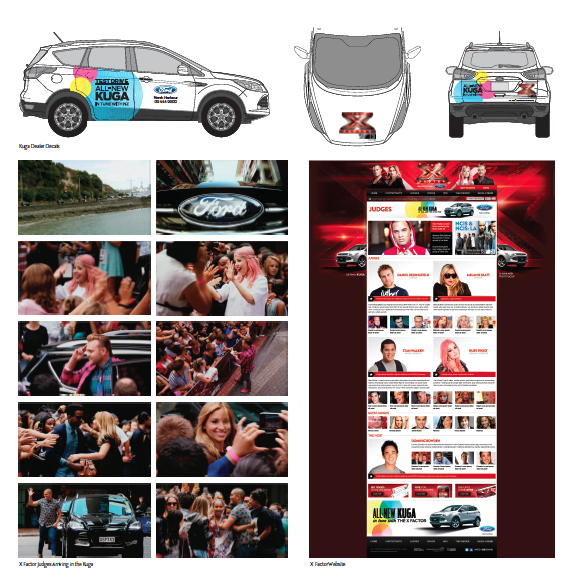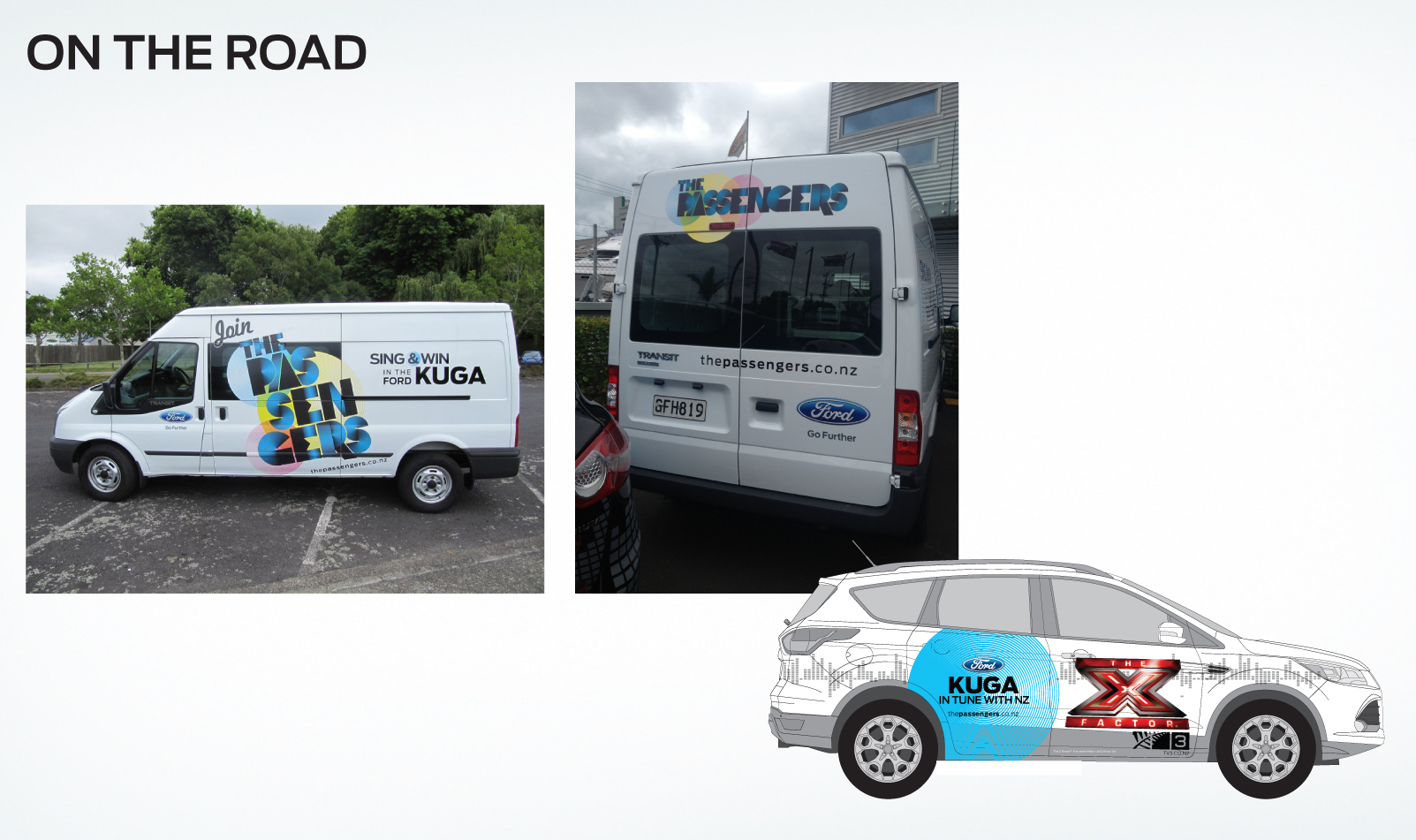 The Passengers
To launch the Kuga we joined the X Factor audition caravan, creating an integrated campaign that rolled out across everything from social, to ondemand and within the X Factor show itself.
We invited people auditioning for the show to also jump in our specially rigged Kuga to sing Che Fu's classic 'Fade Away'.
We cut the best together into a new take on the song, and the process was the backbone of a campaign that came to life as content on social, via ondemand, OOH and on TV.
The campaign was comprehensive, placing the Kuga within the show, and using elements from the filming to create some assets, but also simultaneously activating at every X Factor audition, building hype with the fan base.